A Message From Past Club President John Vita: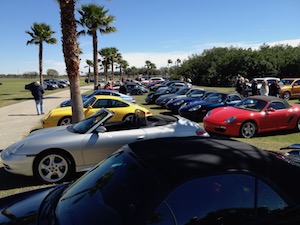 One of the many fun and active areas of our club is the social committee.  This committee is responsible for our many socials, Date Your Porsche Nights, tours and annual holiday/year end Celebration.  As the popularity of these events has grown the job of producing them has become too much for one person to handle.  In addition, our geographic region is very large which makes it very difficult for members and the event organizers alike.  To remedy this, we are actively assembling a team to lighten the load.  The charge of this team will be to work together to produce events throughout the region and foster friendships among members.  This will be done through the continuation of our best events and the implementation of a few new events that will be of interest to and benefit our members. 
The idea will be to have members strategically located throughout the different parts of our region who are familiar with local venues and attractions that our members would enjoy.  The ask is for each member of the committee to take the lead on one or two events per year and work with the rest of the team to produce a high quality event.  Our goal is to assemble a team of 8 members from different geographic parts of the region to accomplish this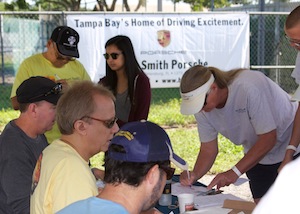 So many of you have given us great ideas that our membership would enjoy.  We simply need more bodies that are willing to help out with these ideas and make them a reality.  With almost 2500 members in our region, we need just a few to make this work.  Your club needs you to step up and participate.  I promise you, that you will have a great time getting to know your fellow members and showing off your favorite spots around your area of the region.   My commitment will be to support this group and to ensure that the job of the individuals on this team is limited to a small amount of work.
I hope you will join me in continuing to build the social aspect of our club by volunteering for this team.  Please contact me at President@suncoastpca.org to be a part of the fun!