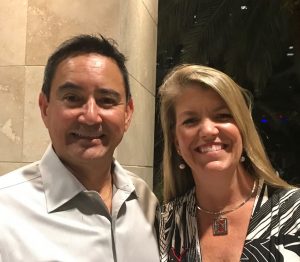 Jerry & Kirsten Eggert
Competition Chairpersons
Would you like to drive your Porsche to the limit, without worrying about other cars, guard rails, or law enforcement? Do you have the desire to drive in competition, without the expense of wheel-to-wheel racing?
Autocross is a sport of trying to navigate your car through a defined course of pylons, usually on a large parking lot or airport taxiway, faster than your competition. Autocross courses are set up using soft orange traffic pylons. Cars run through the course one at a time, usually at speeds between 40-65 MPH, mostly in 2nd gear. Porsches are divided into classes, based on car model and modifications, with awards presented to the quickest drivers in each class. There are also classes for BMW and "Other" brands at most events. Each driver gets to make several runs, with scoring based on each driver's quickest single run. Points are tracked throughout the year for season championships.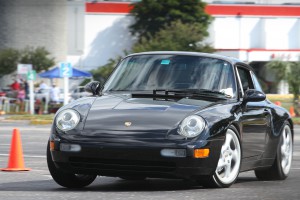 Autocross is a "performance driving event" and a safe way to learn how to drive your car at its limit. You not only learn how to handle your car at speeds that you drive daily, but you also gain confidence in your driving ability, learn the limits of your car's adhesion and brakes, and learn correct seating, hand, and feet positions. Instructors are available to coach new and experienced drivers.
You will also create friendships with a group of inclusive and supportive PCA autocrossers.
1. Each driver must have his or her own account and must be a current PCA Member.
Clubregistration.net
will validate your membership.
2. Go to
ClubRegistration.net
3. For new users, click on "Create Account", choose a username and password, and enter your personal profile, including your car information and class.
4. For existing users, click on "Log In".
5. Click on "Search for Events" and "Find Event" in the banner.
6. Under "By Event Host" and click on "Suncoast Florida Region – PCA"; or "By Event Type" and select "Autocross" then "Search".
7. Find the appropriate Autocross date and click on "Register".
8. Complete registration information.
9. Payment and Liability Form e-signature must be completed prior to approval to the Roster.
If you have any questions, send an email to Jerry or Kirsten at autocross@suncoastpca.org. See you at the track!